"Look at my brand new car!"
Owning a car can be a matter of pride, but it also comes with a load of responsibilities. No matter how brand new and shiny your car is, the moment you put it on the road, it becomes susceptible to dirt and grime.
If you are a novice car owner, here are some reasons why you should get your car professionally cleaned on a regular basis.
Reason 1: Shiny Exteriors Make Your Vehicle Look Great and New
Who said a car purchase is not a huge investment like a house? Even though it's a now a sort of trend to own a car, it is still expensive to buy a brand new car. But, of course, imagine how much effort are required to keep it neat as a new pin.
And, only Strictly Auto Spa can help to keep your car bright and shiny. Their first step in the car detailing process includes washing and getting rid of any visible mud, dirt and grime stuck on your car's exteriors. The drying out and polishing step is accomplished with a polishing tool that will suit the type of coating your vehicle has.
And, there you go with the entire process. Easy, quick and straightforward, isn't it?
Reason 2: Elevates Your Pride
Now, let's be honest, no one can take pride in living in a dirty and messed up house. And, when you have guests coming in, that's when you start cleaning the bathrooms and wiping down the kitchen counters. The same goes for your car.
Who doesn't like driving in a clean, bright and shiny car? Just sitting in the car itself is enough to get you happy and morally elevated for all day long. And, as you know, happiness a day keeps the doctor away.
But, what about that demoralizing feeling you get when you are driving in a car coated in a layer of dirt, where the car itself is screaming, "wash me, please?"
Reason 3: Protects Your Health
A clean car does not only make you happy but keeps you in good health also.
You might be keeping your bathrooms, kitchen, living room and other house surroundings clean and tidy, but you can't leave your car covered in dirt.
Suppose dirt, food crumbs, soda spills, coffee stains, pet allergens, dust and other harmful particles have been collected on your car's interiors. Slowly, slowly, the interiors will start looking dingy and the bad odour and bacteria will spread. These "bugs" will accumulate on your steering wheel, gear shifts, radio buttons and other commonly touched places.
If you don't want to fall prey to these disease-causing germs, it is better to opt for a regular car wash. All the particles and germs on your car's surfaces will be removed. And, in order to protect you and your family, special products and chemicals are used to sanitize your car interiors.
Reason 4: Keep Your Carpets in Good Condition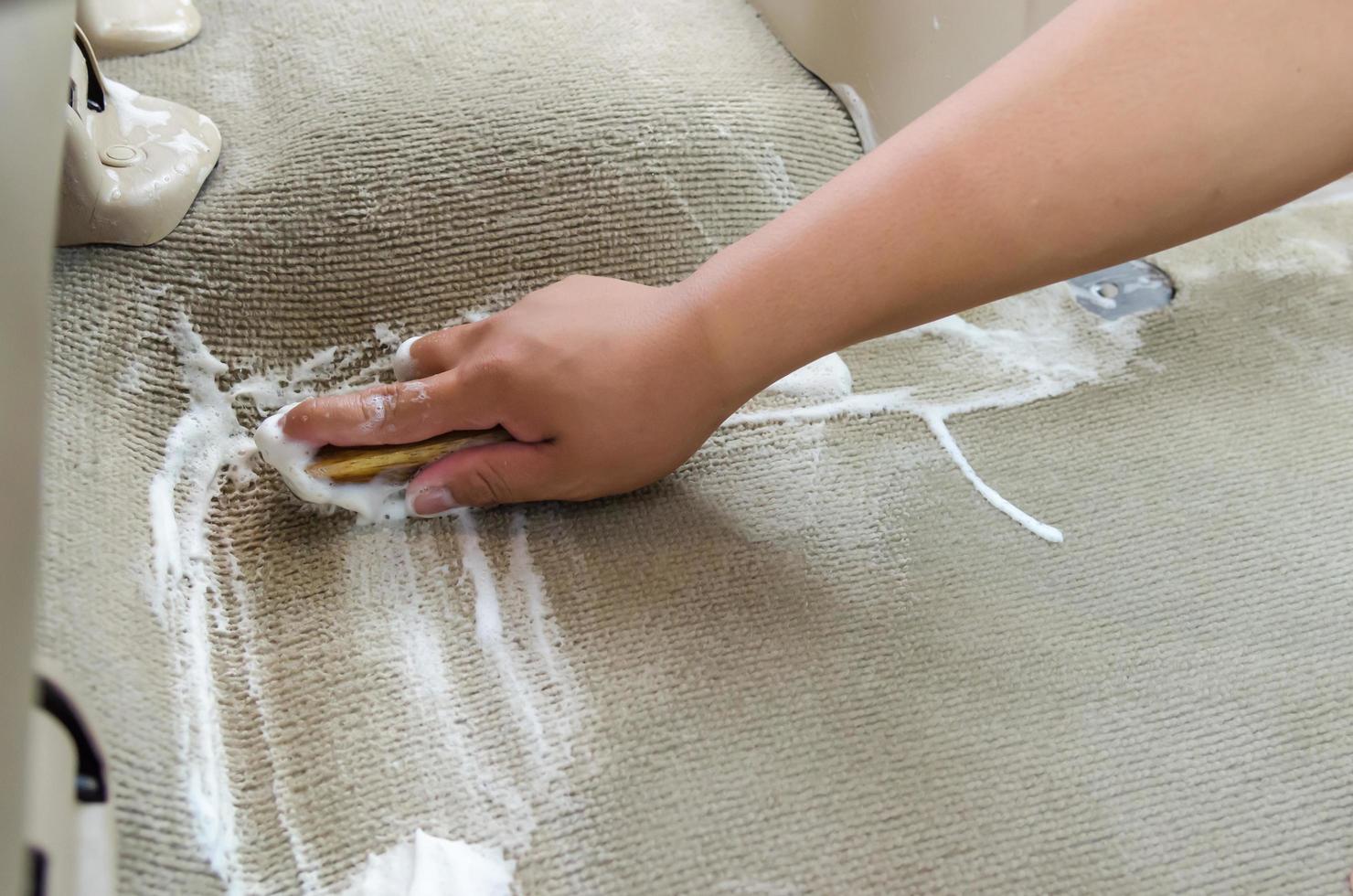 You might not realize it, but the carpets in your car make your ride more comfortable and give that posh feeling. But, such areas can quickly collect a lot of dirt as that's where you step on with your shoes and bring along with you all kinds of bacteria. But, regular cleaning can eliminate these bacteria and can also keep the carpet fibres (that are prone to damage) in good condition.
Reason 5: Avoid Costly Tire Repairs & Replacements
I am sure you must have had that experience when animal poop collected on your tires and wheels. But, did you know that over time, with animal poop, mud, tar or any other particle, your wheels can get damaged? (That is, if you don't get them cleaned regularly. And, don't we all know how much these car parts can cost us?
Reason 6: Gain Better Visibility While Driving
Imagine this: You are driving and when you are glancing at the side view mirror, all you can see is a smattering of gray spots.
These are called water spots and they are often caused by the dried-up minerals in the water. But, do you know how dangerous they can be when you are driving?
If you want to ensure the safety of you and your family, better get your car professionally cleaned regularly.
Does your car need a car wash? Make sure you turn to Strictly Auto Spa.